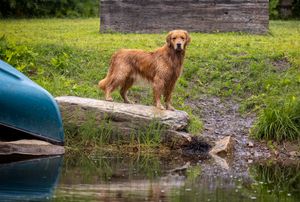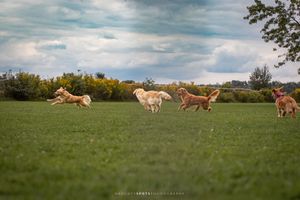 Daycare and pack hikes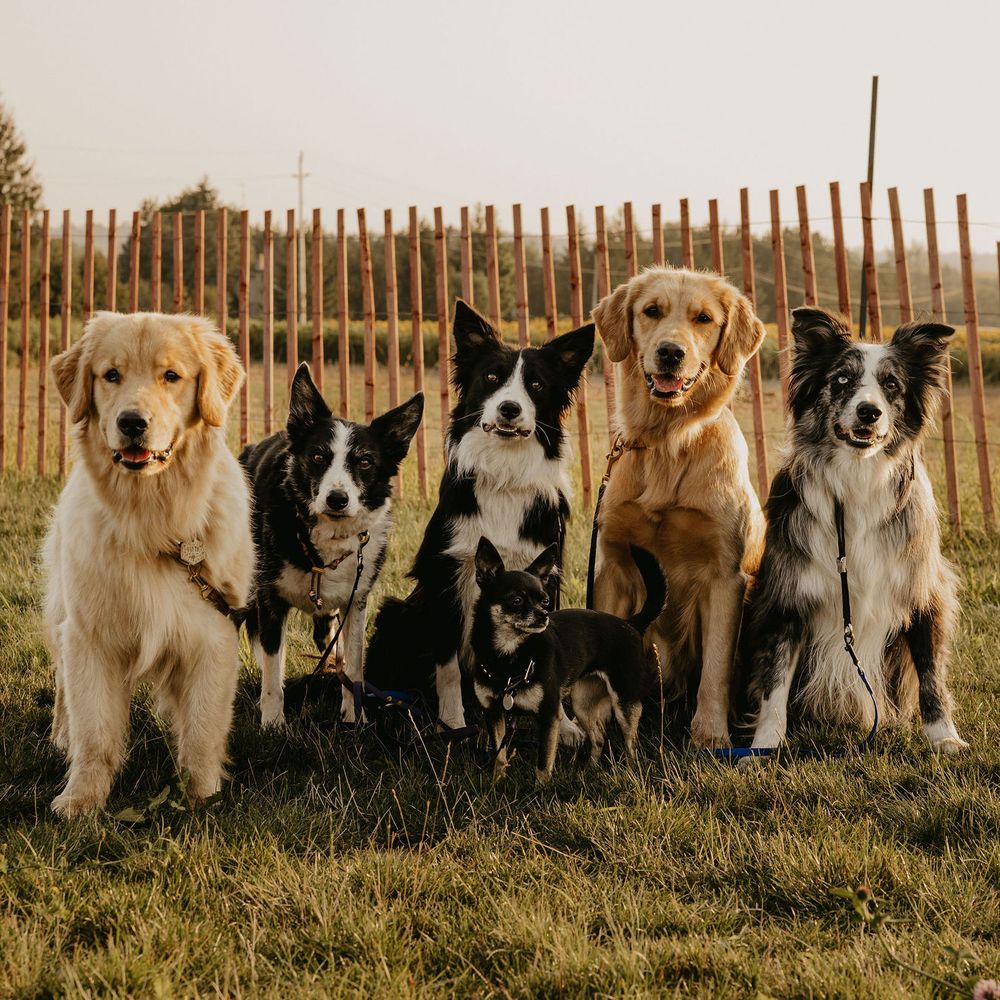 *Coming Soon* Daycare / Pack hikes
Your dog can join us!
For anyone looking to give their dog a little more, I am offering very limited spots for daycare/pack hikes with my crew. Dogs must be friendly with other dogs/people/cats/kids and comfortable in a crate. Dogs will start out on a long line until they are proven off leash safe. Hikes are at my own private property unless previously discussed. In between hiking, your dog will stay in our indoor or outdoor play areas with friends depending on the weather. Dogs must complete an assessment to be approved into the pack, dogs should be social or dog neutral. Any dogs with reactivity or anxiety will not be accepted at this time. The cost is $30 per day, pick up/drop off option is available within the town of Haliburton for an additional $10/day. Hours are 9:30am to 4:00pm Monday to Friday but owners must be okay with a flexible schedule as there are days I will need to take off for childcare/appointments/welcoming in new puppies! Check out the About Me page for more info on my experience and qualifications.
Optional Training Add On - The Expert Hiker Training Package
For those who want off leash freedom! What's included;
- Reliable Recall and consistent check ins
- Ecollar training
- Respecting thresholds ie. waiting at doorways and gates
-Sit/Down/Stay
- Off leash heel or "Get in" useful for passing others on the trail
- Basic Manners
- Weekly Reports
This is a day training program that requires a minimum 4 week commitment. The Cost is an additional $45/day and does not include the cost of equipment.
*If there is specific training you would like for your dog while in the pack hike program, please let me know and a tailored program can be developed for your dog as an add on!
If you are not local and are interested in this training package, please contact me for overnight boarding options!
Prices are subject to change until the start of the program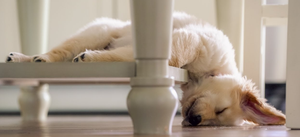 Overnight boarding
Maplelane offers boarding services at our home in Minden, ON. We have 3 outdoor fenced play areas, an indoor play area and 5 acres of forest with nature trails and a stream. Dogs must be comfortable in a crate and get along with other dogs and children. When your dog stays with us, they are integrated into our pack as one of our own for lots of love and attention. When hiking, they will be kept on leash or a long line unless they are off leash safe. You only need to pack their food, bedding and a bone and we supply the rest!  Every afternoon, after our daily hike, your dog will enjoy a stuffed kong treat. The cost for a stay at Maplelane is $60 per night, but can be discounted for multiple dogs or longer stays. Professional training during their stay is also available for an additional cost. We have limited availability so please contact us early to reserve your spot. Visit our contact us page to inquire.
Additional Add On Services:   -   Brush $20   -   Bath $40   -   Nail Trim $10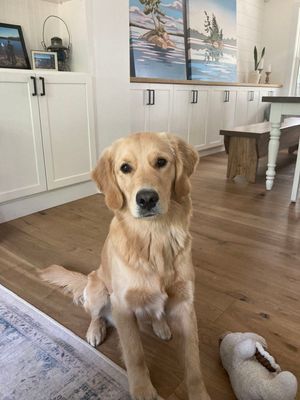 Reviews
"We used Jen to board our 10 month old golden retriever pup "Hazel" this past winter and it was such a great experience for both Hazel and us! 
Being reunited with Jen (as she is the breeder who raised our girl in her first 8 weeks) gave us (and I'm sure Hazel) peace of mind for her first boarding experience.  Jen made sure to put our minds at ease by introducing us to the other dogs who would be boarding with Hazel, one of which was her older sister Latte and Brew, Hazel's Dad.  Jen let us know that Hazel would have lots of activity and fun with the other dogs including some hiking and that they'd also have some down time chewing bones in their crates.   Each day had a bit of a schedule which I know Hazel thrives in. 
Jen gave us ample updates of photos and feedback throughout the week to let us know how Hazel was settling in.
Although Minden is about 1.5hours out of our way, I will put in the effort to board Hazel with Jen in the future, because I know she'll treat her as her own dog and that she'll be in the best care while she's there."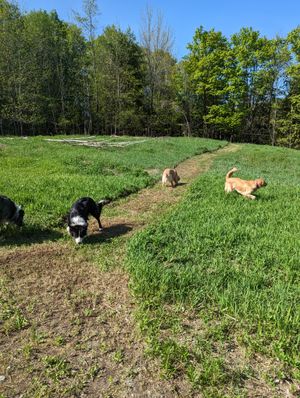 Some happy dogs at maplelane!