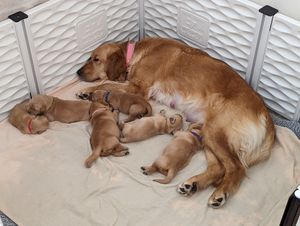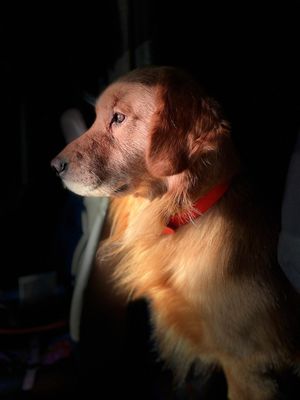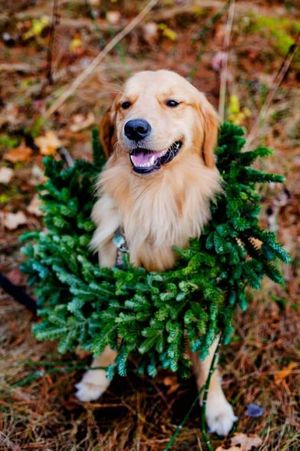 The puppies are raised in my home with my other dogs and my toddler. They will have early neurological stimulation and noise desensitization completed at the required ages. They also have an introduction to crate training starting around 6 weeks old. At 7 weeks, they go through an in-depth temperament test and Vet exam that helps me choose the best puppy for each family. 
All puppies will be registered with the Canadian Kennel Club and sold on Non-Breeding Agreements. They come with a 3 year health guarantee for severe inherited health problems, as long as they are not spayed/neutered early, fed an appropriate diet and not overweight. 
Included with each puppy are 2 online group training sessions, the Maplelane Puppy Training Manual, Vet check, deworming, first set of vaccines, microchip, 2 weeks of pet insurance, food and some extra goodies! We also love to keep in touch and provide lifetime support for you and your dog. The total cost for one of our puppies is $3,000 CAD + HST. A $1,000 deposit will be required to hold your spot on the list if you are approved and the pregnancy is confirmed.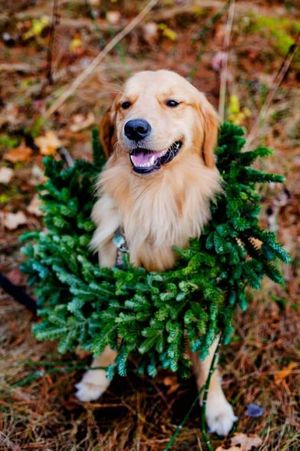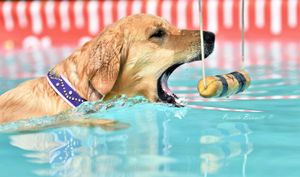 2024 Breeding plans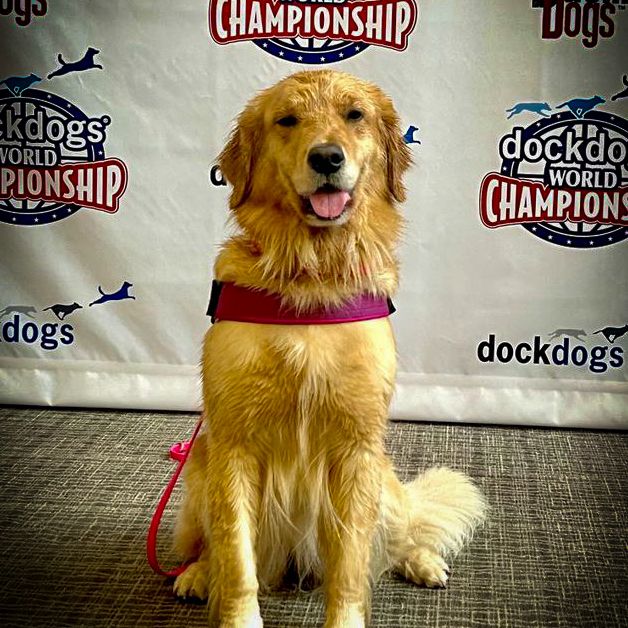 Melody X TBD
Melody will be having her first litter in the spring. She has just completed her final health clearances. I have not chosen a stud dog yet for her but will update this page when I do! Melody is due in heat in February which would have pups due in April and ready to go home in June.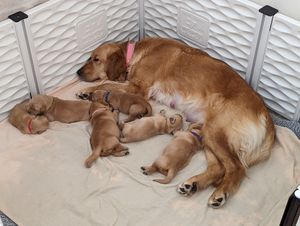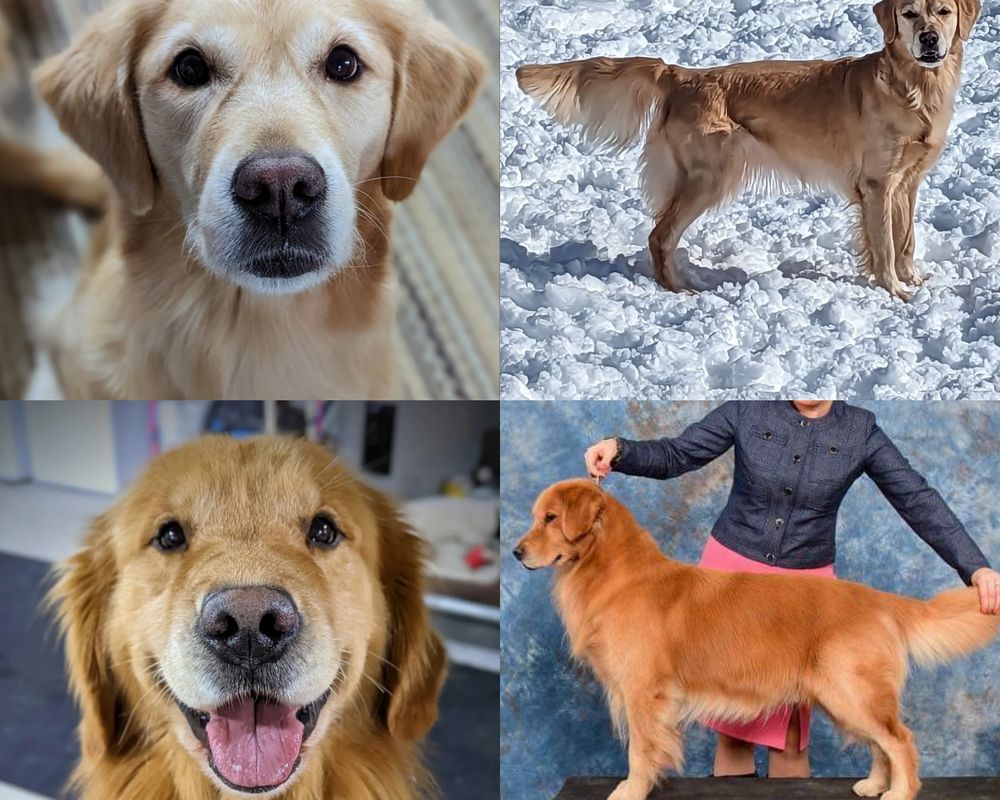 Fritter X Floki
For Fritters final litter, we plan to breed her to Floki again. We have Kya from their first litter together and are very happy with what this combination has produced! Fritter is due to come in heat in March which would have puppies due in May and going home in July 2024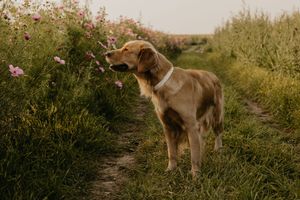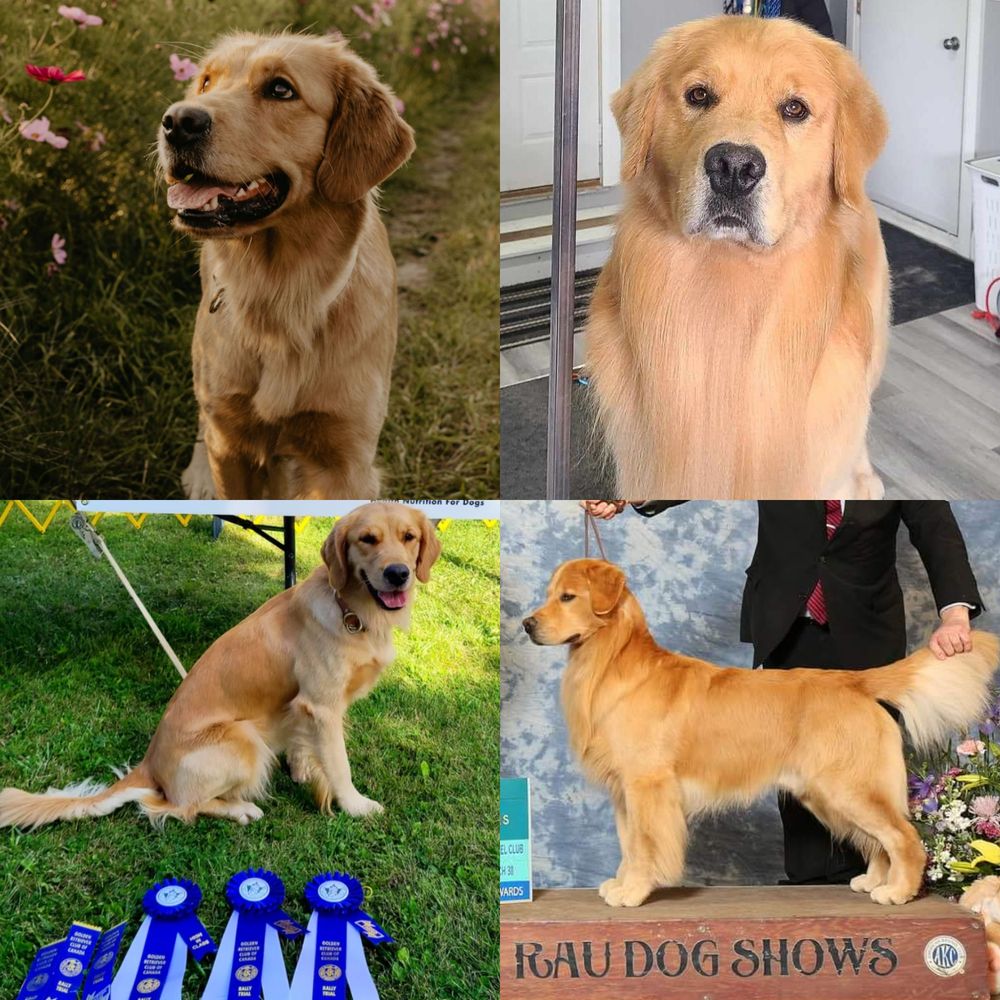 Latte X Shazam
Next fall I plan to breed Latte to Shazam. Shazam is a stunning show dog from Bearabella Goldens in Atlanta Georgia USA. This litter will likely arrive late Decemeber 2024